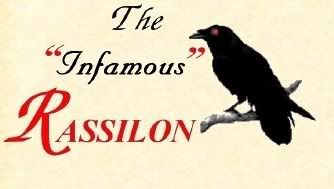 An Adventure! ---
A Mystery Location ---
An Unbroken Cipher ---
A Quest for Hidden TREASURE!!!

The mere mention of these words, seems to set our collective imaginations on fire for all of us. It also explains why such motion pictures and network series like National Treasure, Indiana Jones, The Da Vinci Code, The Goonies, Treasure Hunters and Amazing Race have become almost national icons for their ability to capture and inspire the public's imagination.
But Why??? --- The "Truth" is so unbelievably simple, it's almost too simple. --- The answer of course is; because there's a little "Indiana Jones" in all of us, when the Spirit of Adventure calls us.
This Page is devoted to the Game and the Global offerings of Ravenchase Adventures in their continual challenge to provide the Spirit of Fun and Adventure to all hearts, that dare to dream of being a Treasure Hunter.
I first discovered Ravenchase Adventures when I became hopelessly addicted to a NBC Summer Series entitled, "TREASURE HUNTERS," sponsored by Genworth Financial Services which as a series, I would best describe to you as "Amazing Race," with a Brain.
Contestants each week raced across the length and breadth of the United States and Northern Europe, seeking history and mysterious artifacts, all cloaked beneath various codes and ciphers that would, in the end, lead them to a secret location, and a Treasure Trove worth over Three Million dollars.
With this series, every Childhood Dream of Adventure of mine was set ablaze in my imagination. Week after week, I matched wits with the teams on the show, and with friends from on-line forums; all sharing the same Passion. --- The Passion and the Need to unraveling the clues first. Crack the Codes, and claim the right to be the first one to discover the Hidden and Final Location; even if we could never claim the Treasure for ourselves.
When the series ended in the fall, it left many of my friends and myself hungering for more. We all secretly planned and hoped for a second season of the series; so that we could put in our applications and join in on the Hunt, and compete. But, in the meantime, this shared dream needed to be acted upon.
My fellow travelers, and I, began researching the possibility of holding a private hunt of our own to celebrate this series. And in doing so, we discovered RAVENCHASE ADVENTURES. A company created in 2001 by John Czarda, whose sole purpose was to provide Adventure and the Spirit of the Chase to anyone that has ever dreamed of being Indiana Jones, a Master Cracksman, Sleuth, Spy, or just a Pirate of the Spanish Maine in Search of Hidden Treasure.
Hiring the company, Ravenchase Adventures rose to the challenge and put on an event for us in the Historic Town of Harper's Ferry, Virginia. Using Historical markers, old dark mill tunnels, graveyards, even the very town itself to build their hunt. Ravenchase provided everything from secret codes, cipher wheels and ancient parchment clues, that could only be cracked once the secret locations within the town itself were discovered.

Everything was there, that we could have possibly imagined and hoped for. Old Weathered Maps that glowed under Black Light, messages that only appeared when placed in water, cryptic locations and actors planted along the path to guide us, or perhaps to mislead us. --- And even though I lost this particular race, "Miserably!!!" --- I was "HOOKED!" --- I was "Addicted" from the very start and had to have more. --- More Adventures and more Challenges! All in the single minded Quest to bring home the Glory and the Gold!
Within my Private Reviews of Ravenchase Adventures more Public Hunts, found below, I invite anyone with a thirst for Adventure, or just a simple plain curiosity to discover what Ravenchase Adventures is all about; to read, and run along side of me through the entire race from beginning to end. Start with "The Perfect Hunt" and read on from there... perhaps following with, "The Enchanted Christmas Hunt" in New Hope

And through my Triumphs, Errors, stumbling Blunders and simple Joys, all "hopefully" peppered with my own peculiar sence of Wit and Wisdom, the Reader will come to discover within themselves, if they too have the need to "Stop watching Reality TV… Get off the Couch and Get into the Game! --- Ravenchase Adventures!!!"

--- Geoffrey G. Wynkoop
A.K.A. --- The
"Infamous"
Rassilon